Cultural Ties Dance Festival
Rooted in the movements of the African Diaspora
Healing communities using
Dance Workshops,
Panel Discussions,
Cultural Performances,
Community Engagement,
and the celebratory exploration of history & culture
of the African Diaspora!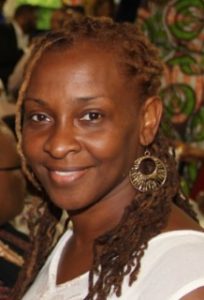 Our Founder
Kai Knight
Kai Knight is a native of New Orleans. She is the founder and director of Seasons Center and the visionary of the Cultural Ties Dance Festival which premiered in the Fall of 2019. She is a choreographer, instructor, and performer with an emphasis on. She has dance training in West African, Haitian, Brazilian, and Modern dance. Throughout her 38 years of performance history, she has been a member of Kumbuka African Drum and Dance, Casa Samba, Free Spirit Performance Network, and Bamboula 2000 which are all cultural performance groups located in New Orleans. Kai Knight is the founder and director of Y.A.A.D.E (Young African American Dance Ensemble), Silhouette Dance Ensemble, and Breathe! (A multicultural collective breathe Dance Company).
Our Goals
Cultural Ties Dance Festival's goal is to promote community healing through the celebration, understanding, and elevation of the African Diaspora Communities of New Orleans past, present, and future. Through the medium of dance, we explore the history, culture, and migration of a people rooted in the movements of the African Diaspora!
Our Future
As the Cultural Ties Dance festival continues to do its work, it will invoke a healing movement that will be experienced around the world. This movement will be representative of the collective vibrations of the cultural communities of New Orleans. Cultural Ties is dedicated to providing a platform that displays the magnitude of talented artists rooted in the cultures of the African Diaspora which are rich, diverse, and plentiful in New Orleans!